When my brother and I were in Armenia in 1982, we enjoyed many memorable eating experiences. Victims of hospitality, we were nearly killed during a few outings due to the sheer volume of food consumed. A couple of times, we ate enormous meals back to back in order not to hurt the feelings of our hosts. I can remember lying in bed at night, staring at the ceiling, wondering if the pain would pass, only to fall asleep and dream the same thing. I tried pacing, I tried playing solitaire, I tried writing poems, but nothing worked.
We were always happy when the following day involved some sort of sightseeing trip. Being on the road meant facing much lighter fare, such as fruit, bread, and cheese. Once, after an early fall snow storm, we came upon a woman selling pears from a bucket she'd pressed down into the snow. I can honestly say, those were the best pears I have ever eaten.
Another time, on an excursion into the mountains with one of our cousins, we stopped at a small roadside picnic ground to eat the bread, cheese, tomatoes, and cucumbers that we'd bought at a market in Yerevan before setting out. It was a beautiful, sunny day. Nearby, a few people were roasting meat, peppers, and eggplant over a fire. When it was ready, knowing we were visitors from abroad, they brought samples to our table and put them on our plates amidst a shower of greetings and good wishes. That's something I will never forget. Awhile later, several cars pulled to the side of the road and a small wedding party invaded the area, singing and dancing and playing musical instruments. This went on for about five minutes, then everyone got in their cars again and left.
On another afternoon, a delightful new friend with a bald head and a big gray mustache invited us to a meal in a tiny restaurant in the town of Echmiadzin. Before sitting down, he bought a bottle of vodka so we could toast each other on the good fortune of being alive. As it turned out, his family was from the same part of Old Armenia as my grandmother's father's family.
After several shots of vodka, my brother and I realized that no food was actually prepared in the restaurant. Every twenty minutes or so, an old woman would come in from nowhere bearing several dishes laden with mushrooms and scrambled eggs. After a brief word with our friend, she went out, and later returned with a meal for us. Being drunk, I didn't notice if any money changed hands, though it must have. Either way, it was one of the best meals we'd had.
And so it went. A few years later, we heard that our friend, a poet and teacher, had died. But I still have the little hardbound book of his poems that he gave us. Inside, he wrote the date and proudly proclaimed that the three of us were brothers. I believed him then, and I believe him still.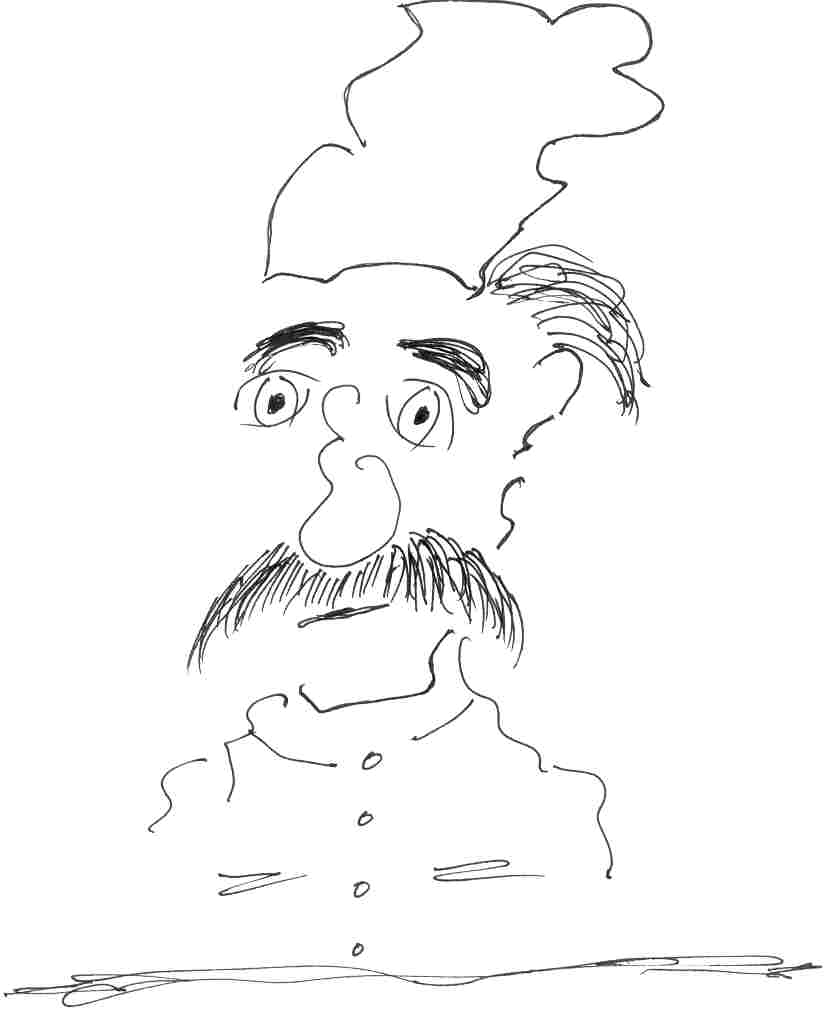 ---
Also by William Michaelian

POETRY
Winter Poems
ISBN: 978-0-9796599-0-4
52 pages. Paper.
——————————
Another Song I Know
ISBN: 978-0-9796599-1-1
80 pages. Paper.
——————————
Cosmopsis Books
San Francisco

Signed copies available


---
Main Page
Author's Note
Background
Notebook
A Listening Thing
Among the Living
No Time to Cut My Hair
One Hand Clapping
Songs and Letters
Collected Poems
Early Short Stories
Armenian Translations
Cosmopsis Print Editions
Interviews
News and Reviews
Highly Recommended
Favorite Books & Authors
Useless Information
Conversation
Flippantly Answered Questions
E-mail & Parting Thoughts