Some days are just too busy for us to do much cooking. We're all familiar with the troubling realization that meal time is fast approaching and, lo and behold, there is no meal. What should we do? Pick up the phone and call for a cardboard-and-olive pizza? Go to an overpriced restaurant? Visit one of the kazillion grease-belching fast food joints in the neighborhood? No, because that would be admitting defeat. And why admit defeat when all you really need is fifteen minutes, a twelve-ounce bag of wide egg noodles, and a handful of simple ingredients to turn a potential disaster into a hot and comforting homemade meal?

The recipe for victory is simple. First, put on a large pan of water to heat. Sprinkle in some salt and add about a tablespoon of extra virgin olive oil (my preference) or canola oil. While the water is heating, melt a cube of butter in a sauce pan. While the butter is melting, finely chop a good-sized clove of garlic, a little bell pepper, a little parsley, several mushrooms, and half of a zucchini. Add to the melted butter and mix everything together. Put in some salt and pepper, then some oregano, Italian seasoning, and basil. Use plenty. Simmer. By now your noodle water should be boiling, so go ahead and dump in your noodles. While the noodles are cooking, stir the sauce and add more seasonings as you see fit. I go by how it smells. When the noodles are done, so is the sauce. Strain the noodles, dump them into a serving bowl, pour in the sauce, then mix everything together.

And that's all there is to it. The recipe makes enough for five or six people, and is great with salad, plain bread, or garlic bread.

Now that your last-minute supper problems have been solved (this once, anyway), here are a few miscellaneous "food facts" I found in the February 2003 issue of Food and Wine magazine while I was trapped in a waiting room recently:

Fact #1: Usually, the plastic bags of "baby" carrots you buy in the grocery store are full-sized carrots that have been whittled down.
Fact #2: Parsley, dill, and cilantro are all members of the carrot family.
Fact #3: Authentic balsamic vinegar comes only from grapes grown in the province of Modena, in Italy's Emilia-Romagna region. After the grape juice is cooked down to half its original volume, it's aged in wooden barrels for a minimum of twelve years. The longer it ages — some is left in barrels for more than a century — the thicker and sweeter it becomes. Understandably, real balsamic vinegar is very expensive. Many of the (relatively) inexpensive brands available in grocery stores are not really balsamic vinegar at all, but regular red wine vinegar that has had sugar and coloring added.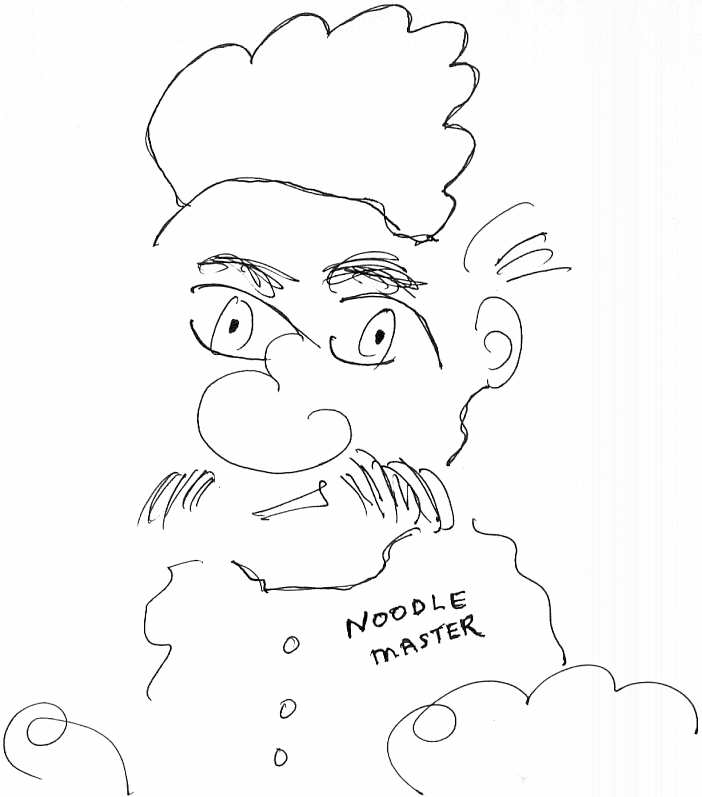 ---
Also by William Michaelian

POETRY
Winter Poems
ISBN: 978-0-9796599-0-4
52 pages. Paper.
——————————
Another Song I Know
ISBN: 978-0-9796599-1-1
80 pages. Paper.
——————————
Cosmopsis Books
San Francisco

Signed copies available


---
Main Page
Author's Note
Background
Notebook
A Listening Thing
Among the Living
No Time to Cut My Hair
One Hand Clapping
Songs and Letters
Collected Poems
Early Short Stories
Armenian Translations
Cosmopsis Print Editions
Interviews
News and Reviews
Highly Recommended
Favorite Books & Authors
Useless Information
Conversation
Flippantly Answered Questions
E-mail & Parting Thoughts