Here is a ground beef recipe that goes with just about any of the other things I've mentioned so far, with the exception of scrambled eggs and tuttoo, and possibly one or two other items. The flavor is typically Armenian, and lively enough to make regular hamburgers seem a little "blah," though a good old-fashioned hamburger barbecued over wood from a vineyard is hard to beat — especially if you top it off with a slice of sweet red onion and fresh tomato.
Start by putting about a pound and a half of meat into a large plastic bowl with a lid, or some other bowl you can cover. Sprinkle on a healthy portion of salt and pepper and a touch of cayenne, then add a generous amount of dry basil, grinding the leaves with your fingers over the meat. (I use purple basil.) Next, finely chop a clove of garlic and scatter it over the meat. Chop a quarter of a bell pepper and do the same, chop about half an onion and toss that in, and then add a big handful of chopped parsley. If you have some finely ground bulghur on hand, sprinkle in a little of that. It extends the meat a bit, and helps keep it together. But it isn't a must, by any means. Now add about half an eight-ounce can of tomato sauce. For a preliminary mixing, I use a wooden spoon to kind of fold things over. Then I add another good layer of salt, pepper, and basil, and then some more tomato sauce. Don't use so much sauce that the mixture gets juicy, though. After the preliminary mixing and seasoning session, finish by kneading everything together with your hand. The meat will come together quickly, and be easy to fashion into a single smooth mound.
That's all there is to it. If mealtime is at hand, then by all means go ahead and form patties into any shape you find convenient and pleasing, and broil at 400 degrees. Otherwise, put a lid on the bowl and let the meat sit a few hours in the refrigerator. Waiting makes it taste even better. Be sure not to overcook. The patties will be moist and the flavor will be great. If any are left, they are just as good, if not better, the following day.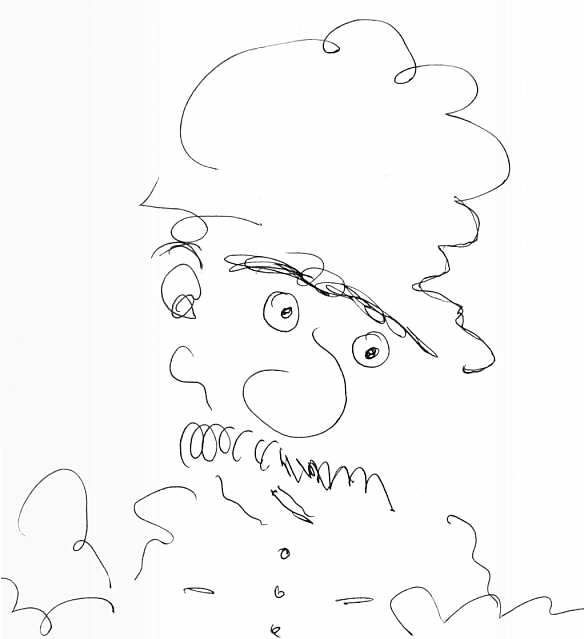 ---
Also by William Michaelian

POETRY
Winter Poems
ISBN: 978-0-9796599-0-4
52 pages. Paper.
——————————
Another Song I Know
ISBN: 978-0-9796599-1-1
80 pages. Paper.
——————————
Cosmopsis Books
San Francisco

Signed copies available


---
Main Page
Author's Note
Background
Notebook
A Listening Thing
Among the Living
No Time to Cut My Hair
One Hand Clapping
Songs and Letters
Collected Poems
Early Short Stories
Armenian Translations
Cosmopsis Print Editions
Interviews
News and Reviews
Highly Recommended
Favorite Books & Authors
Useless Information
Conversation
Flippantly Answered Questions
E-mail & Parting Thoughts