Mud pies. Our daughter made them in the backyard. They were about four inches in diameter, and she baked them several at a time in the afternoon sun on a flat piece of wood she had found outside. Her kitchen was between the fir tree and the pine tree, before those trees grew so big that they overwhelmed the area. In fact, they would have choked out the light on her stove, had she not grown up in the meantime. Well, she didn't really grow up. She just expanded her repertoire and moved on to other mediums.

The mud pies varied in the amount of grass, pine needles, fir needles, and gravel they contained. She was smart enough to know that a pie needed to be more than beautiful, it had to be nourishing as well. So she never skimped on mud. And she never hurried, taking care to mix her ingredients thoroughly, and to notice the hum of life within and around her. She didn't leave the hose running. She worked from a flower-painted pail, or an old aluminum pan. Once, a bee landed on her blouse. Ever the good hostess, she let it stay and watch.

Mud pies were not the only thing our daughter made. She was also an expert at gravel soup, which she flavored with pine pollen and other finely ground substances according to the advancing season, and sprinkled with tender green lawn clippings. This was always a tasty treat, as her surviving friends would readily agree. Suffice it to say she had a knack for combining imagination, sunlight, and a wide variety of organic and inorganic elements. I don't believe she really chose her ingredients; rather, they chose her, for they knew they would be in good hands.

It is hard to believe how many years have passed, and how our daughter has grown, and how the trees that shaded her kitchen have grown, and how different life is now that our little chef is off on her own and baking her mud pies in her own house in a full-sized electric oven. We can still look out the window and see where her kitchen was. When we do, we can see her, too, working happily away. Of course, she often comes by for a grown-up visit. And sometimes, she looks out at where she used to play. I wonder what she thinks then? One of these days, I will ask her.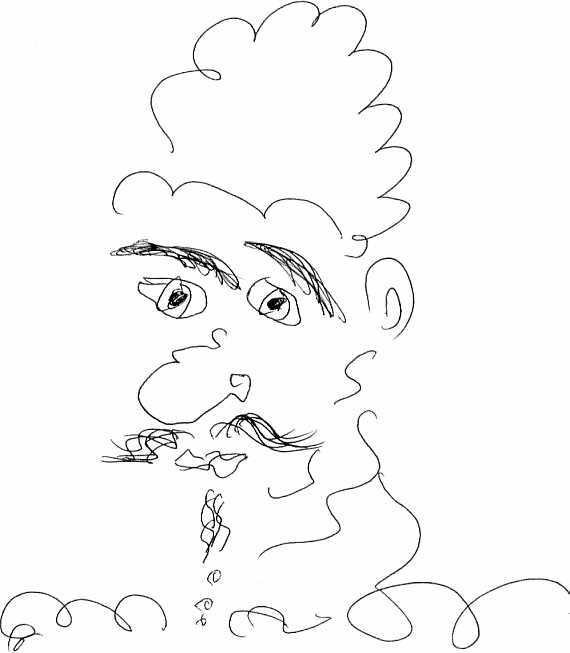 ---
Also by William Michaelian

POETRY
Winter Poems
ISBN: 978-0-9796599-0-4
52 pages. Paper.
——————————
Another Song I Know
ISBN: 978-0-9796599-1-1
80 pages. Paper.
——————————
Cosmopsis Books
San Francisco

Signed copies available


---
Main Page
Author's Note
Background
Notebook
A Listening Thing
Among the Living
No Time to Cut My Hair
One Hand Clapping
Songs and Letters
Collected Poems
Early Short Stories
Armenian Translations
Cosmopsis Print Editions
Interviews
News and Reviews
Highly Recommended
Favorite Books & Authors
Useless Information
Conversation
Flippantly Answered Questions
E-mail & Parting Thoughts