Ah, yes — where would we be without the mighty casserole? Topeka? Bridgeport? Kalamazoo? (That's what I get for starting off with a rhetorical question.) Whether you're just emerging from a long, busy day or have unexpected guests, if you have a few basic ingredients on hand, you can always rustle up a tasty casserole dish with a minimum of effort on short notice.


---
Quick and Easy Casserole

This recipe will serve four, but it's easy to double.

Step 1 — In a frying pan, melt some butter and sauté roughly a handful each of chopped bell pepper and chopped onion until the onion is soft. When ready, transfer the pepper and onion to a plate and pour the leftover butter out of the pan.

Step 2 — Brown approximately one pound of ground beef in the same frying pan, adding salt and pepper to taste. When ready, tilt the pan and discard the fat. Stir in the bell pepper and onion, then add a few handfuls (about eight ounces or whatever looks right) of medium egg noodles, moving the mixture around so the noodles are evenly incorporated.

Step 3 — Spread the mixture in a two-quart casserole dish. In a separate container, mix together one eight-ounce can of tomato sauce and the same amount of water. Pour the liquid over the casserole mixture. If there isn't quite enough liquid to cover everything, add a little more water. Cover with a lid and bake in a 350-degree oven for thirty minutes, then remove the lid and bake fifteen more minutes.

That's all there is to it. If it's summer, slice up a big watermelon to go with it. If it's winter, put some garlic bread in the oven as soon as you take out the casserole. By the time the casserole has cooled enough to eat, the bread will be ready. For an added touch of class, serve with an expensive bottle of imported dry red wine — no synthetic corks, please. What d'ya think this is, a joint?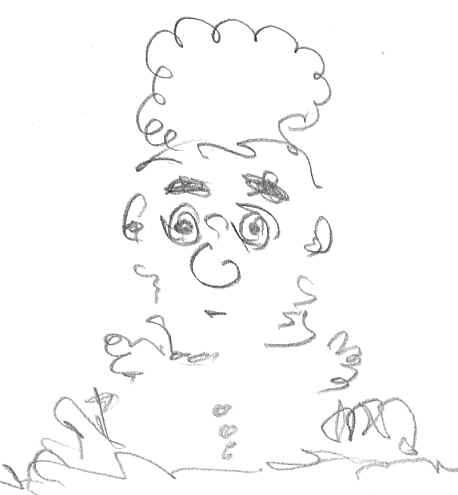 ---
Also by William Michaelian

POETRY
Winter Poems
ISBN: 978-0-9796599-0-4
52 pages. Paper.
——————————
Another Song I Know
ISBN: 978-0-9796599-1-1
80 pages. Paper.
——————————
Cosmopsis Books
San Francisco

Signed copies available


---
Main Page
Author's Note
Background
Notebook
A Listening Thing
Among the Living
No Time to Cut My Hair
One Hand Clapping
Songs and Letters
Collected Poems
Early Short Stories
Armenian Translations
Cosmopsis Print Editions
Interviews
News and Reviews
Highly Recommended
Favorite Books & Authors
Useless Information
Conversation
Flippantly Answered Questions
E-mail & Parting Thoughts