When it comes to broccoli, simple is best. When it's served hot, in a casserole or with butter or sauce of some kind, I always end up discouraged by the taste, texture, or smell, if not all three. For me, the very presence of hot broccoli is enough to ruin an entire meal. Around it, nothing else smells or tastes quite right.

On the other hand, broccoli is very tasty raw, whether eaten by itself, in salad, or with dip. In fact, although we don't have dip very often, when we do we almost always have it with broccoli, cauliflower, carrots, and celery, rather than the standard crackers and chips. It's a great way to go, especially now that crackers and chips typically cost several dollars for just a few ounces and contain about the same amount of nutritional value as their packaging.

But, I agree, one cannot always serve raw broccoli. When something a little more stylish is called for, we break apart several crowns, wash them, steam them until tender, and then set them in the refrigerator well ahead of mealtime to cool. Shortly before it's time to serve, we add some finely chopped red onion, sprinkle on a little salt, and top it off with oil and vinegar. In other words, we have broccoli salad, except that we serve it on a regular flat dish. Prepared in this way, broccoli goes with just about everything — typical meat-and-potatoes fare, even enchiladas. And since it is chilled when it's placed on the table, there is no broccoli smell to contend with.

If there is any broccoli left over, just seal it in a plastic container, juice, onions, and all, and put it back in the refrigerator. It's great the next day. Ask our oldest son. He has been known to make broccoli sandwiches, complete with baby carrots and potato salad. He uses sourdough with plenty of mustard, and his sandwiches usually weigh about two pounds — a bit strange, perhaps, but rugged and very impressive. I do, however, wonder about the chocolate milk he has for dessert.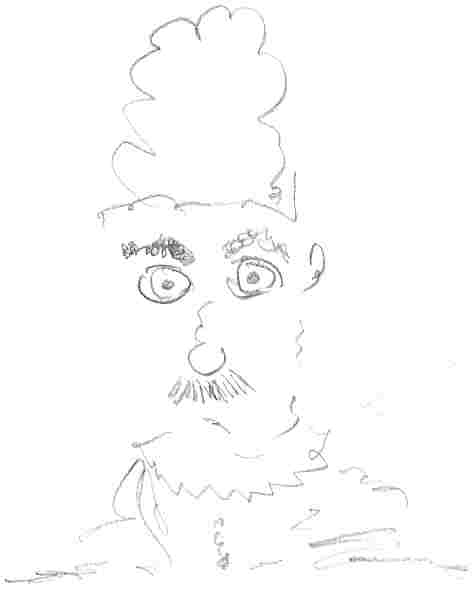 ---
Also by William Michaelian

POETRY
Winter Poems
ISBN: 978-0-9796599-0-4
52 pages. Paper.
——————————
Another Song I Know
ISBN: 978-0-9796599-1-1
80 pages. Paper.
——————————
Cosmopsis Books
San Francisco

Signed copies available


---
Main Page
Author's Note
Background
Notebook
A Listening Thing
Among the Living
No Time to Cut My Hair
One Hand Clapping
Songs and Letters
Collected Poems
Early Short Stories
Armenian Translations
Cosmopsis Print Editions
Interviews
News and Reviews
Highly Recommended
Favorite Books & Authors
Useless Information
Conversation
Flippantly Answered Questions
E-mail & Parting Thoughts