There is nothing quite like coming in for a landing at the end of a long, busy day. I didn't get a huge amount done, by any means, but I still managed to cover a lot of ground that needed covering. I wrote a column for a newspaper, edited a short piece for someone else I know who has a website, took care of some important e-mail correspondence, wrote the day's entry for my online journal and uploaded it to the website, folded a load of laundry, ate a chicken sandwich, and stopped by and said hello to my mother, who says to give everyone her best. Well, she didn't really say that. But she does like people, and would have sent her best if she knew I was going to be writing this and putting it on the site.
It should also be noted that Mt. Hood, our friendly neighborhood volcano, was in full view today, as the weather has suddenly cleared and warmed, accompanied by an offshore breeze that's great for visibility. Recent storms have returned the slumbering mountain to its snowy winter appearance. It's really a sight to behold, especially this far into May. When I was crossing the freeway on my way to pick up our son from college earlier this afternoon, I noticed several other drivers were thinking the same thing I was — namely, wow. As if that wasn't enough, KBOO radio, of Portland, one of the best listener-supported radio stations of all time, was playing several songs by Johnny Cash and his wife, June Carter, who just passed away. Outstanding.
A couple of hours later, I noticed that a substitute mail carrier was driving back and forth on our street, obviously lost and trying to figure out her route. When the mail finally did arrive, our box was empty. This leads me to believe she is part of a sinister plot that is intended to keep me from getting huge checks in the mail. I know I'm right, because the checks never arrive. But it's hard to know how to proceed in such a situation. If I bring it up at the post office, some reasonable person in a blue shirt is bound to think I'm strange — which is fine for him, because he's getting paid. But what about me? How do I go about proving the size of my checks, and that they are being stolen right from under my nose?
Oh, well. I might as well let it go. I've done without them this long. I guess I can do without them a little longer. Besides, I'm tired. Not only that, my chicken sandwich is wearing off — proving, once again, that there is no end to the suffering a writer must bear.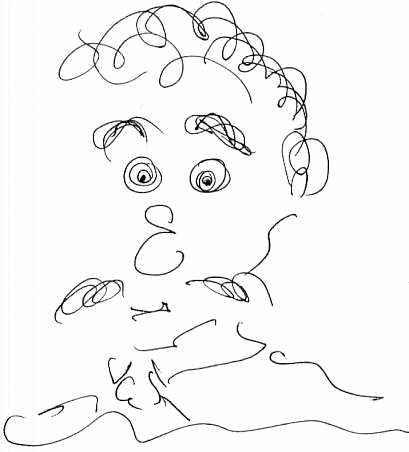 ---
Also by William Michaelian

POETRY
Winter Poems
ISBN: 978-0-9796599-0-4
52 pages. Paper.
——————————
Another Song I Know
ISBN: 978-0-9796599-1-1
80 pages. Paper.
——————————
Cosmopsis Books
San Francisco

Signed copies available


---
Main Page
Author's Note
Background
A Listening Thing
Among the Living
No Time to Cut My Hair
One Hand Clapping
Songs and Letters
Collected Poems
Early Short Stories
Armenian Translations
Cosmopsis Print Editions
Interviews
News and Reviews
Highly Recommended
Let's Eat
Favorite Books & Authors
Useless Information
Conversation
Flippantly Answered Questions
E-mail & Parting Thoughts