At long last, I've started reading James Joyce's Ulysses. At a local used book store, I found a copy in fine shape, by the look of it unread. It was produced in London by The Bodley Head, and is a 1992 reprint of an edition that was re-set in 1960. There are 933 pages. I'm on Page 304.

Joyce is brilliant. He is also crazy, and has a great sense of humor. His prose is sprinkled with Latin, French, and Italian phrases, a few of which he graciously translates, and is full of Irish references and local forms of speech. At the same time, he knows English so well and has so great a love for language in general that his writing literally blossoms on the page.

By no means is the book easy to read. It requires one's full attention, preferably for extended periods of time. Ideally, the reader should be alone in a silent cabin deep in the woods. Dialogue and thought are frequently combined in the same sentence, and it isn't always clear whether a person is saying something or thinking it. The situation is complicated by a lack of regular quotation marks. Dialogue begins with a — but there is no corresponding mark to show where it ends. I've grown used to it in time; Joyce does follow a pattern. He doesn't want the reader to be completely lost, bless him, only partially.

Despite these literary obstacles, the book is hard to put down. It is full of unusual and poetic word-combinations, and the order of words within sentences is often altered in a way that makes the reader see ordinary words in a new light. I've also made a point of reading several of the passages out loud. It is a pleasant, musical experience.


* * *

I beat my brains out yesterday — not an unusual thing. Throughout the day, there were several things unrelated to writing that required my attention. And though I knew in the morning that this would be the case, I tried to write anyway. Over and over again, I'd sit down, look at the clock, and try to gather my thoughts. And just as I was about to succeed, my time was up and I had to leave. The whole day passed in this manner.

Finally, at about seven in the evening, when I was thoroughly worn out, I sat down one last time in a do-or-die attempt to make something of the day. By nine o'clock, I had finished a nice addition to my Songs and Letters. Since the piece was about something that happened when I was four that I can't remember, I remembered it exactly the way it would have happened if I did remember it. And if you think that's confusing, then you should try reading James Joyce.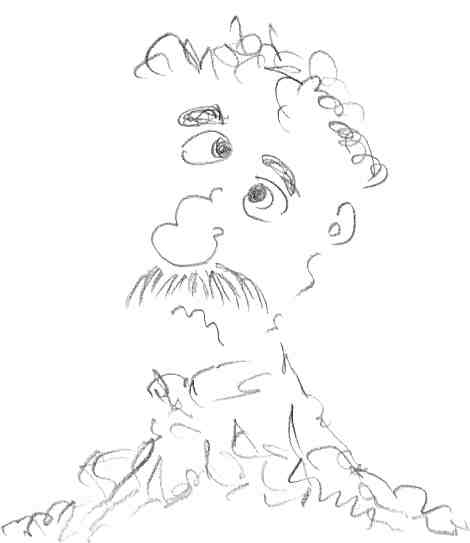 ---
Also by William Michaelian

POETRY
Winter Poems
ISBN: 978-0-9796599-0-4
52 pages. Paper.
——————————
Another Song I Know
ISBN: 978-0-9796599-1-1
80 pages. Paper.
——————————
Cosmopsis Books
San Francisco

Signed copies available


---
Main Page
Author's Note
Background
A Listening Thing
Among the Living
No Time to Cut My Hair
One Hand Clapping
Songs and Letters
Collected Poems
Early Short Stories
Armenian Translations
Cosmopsis Print Editions
Interviews
News and Reviews
Highly Recommended
Let's Eat
Favorite Books & Authors
Useless Information
Conversation
Flippantly Answered Questions
E-mail & Parting Thoughts