If I don't trim my fingernails one of these days, I might have to register them as deadly weapons. I first let them grow when I was nineteen, and had recently paid sixty dollars for a guitar. I didn't learn to play, and a year or so later I sold the guitar to Maggie, the girl who had served as my wife's maid of honor. But I kept the fingernails, because in the interim I had discovered how useful they were in flicking envelopes, prying off lids, and separating sheets of paper and plastic. In effect, they were scrapers, tweezers, slitters, peelers, and scratchers: multi-purpose household tools that went with me everywhere and couldn't be lost or mislaid.

If I were to try to play the guitar now, I would have to drastically shorten the nails on my left hand, as they would make it impossible to hold down the strings. That would leave me with five strong, nicely curved picks on my right hand. Or I could cut those too and rely on a standard plastic pick. I suppose it depends on which style I decided to adopt.

Don't get me wrong. I do trim my nails from time to time. It's just that I don't keep them nearly as short as most people. To me, short nails make fingers look like blunt instruments — thumpers, you might say, or rows of little bald men waiting to be told what to do.

For some reason, this reminds me of Michael Flatley, that exuberant, confident fellow who earned fame by his brilliant footwork in a musical stage show called Lord of the Dance. Imagine a roomful of hands with stubby fingers and short nails, and then in dances a slender yet powerful hand with long graceful fingers, each upon which rests a jaunty little hat. Which hand would you fall in love with?

A silly question, perhaps, predicated upon a silly scene. But I'm sure Mr. Flatley would be pleased.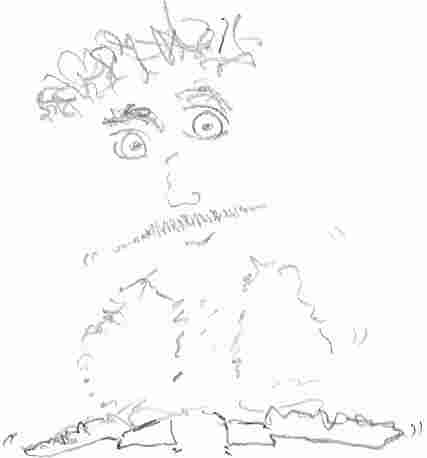 <
---
Also by William Michaelian

POETRY
Winter Poems
ISBN: 978-0-9796599-0-4
52 pages. Paper.
——————————
Another Song I Know
ISBN: 978-0-9796599-1-1
80 pages. Paper.
——————————
Cosmopsis Books
San Francisco

Signed copies available


---
Main Page
Author's Note
Background
A Listening Thing
Among the Living
No Time to Cut My Hair
One Hand Clapping
Songs and Letters
Collected Poems
Early Short Stories
Armenian Translations
Cosmopsis Print Editions
Interviews
News and Reviews
Highly Recommended
Let's Eat
Favorite Books & Authors
Useless Information
Conversation
Flippantly Answered Questions
E-mail & Parting Thoughts